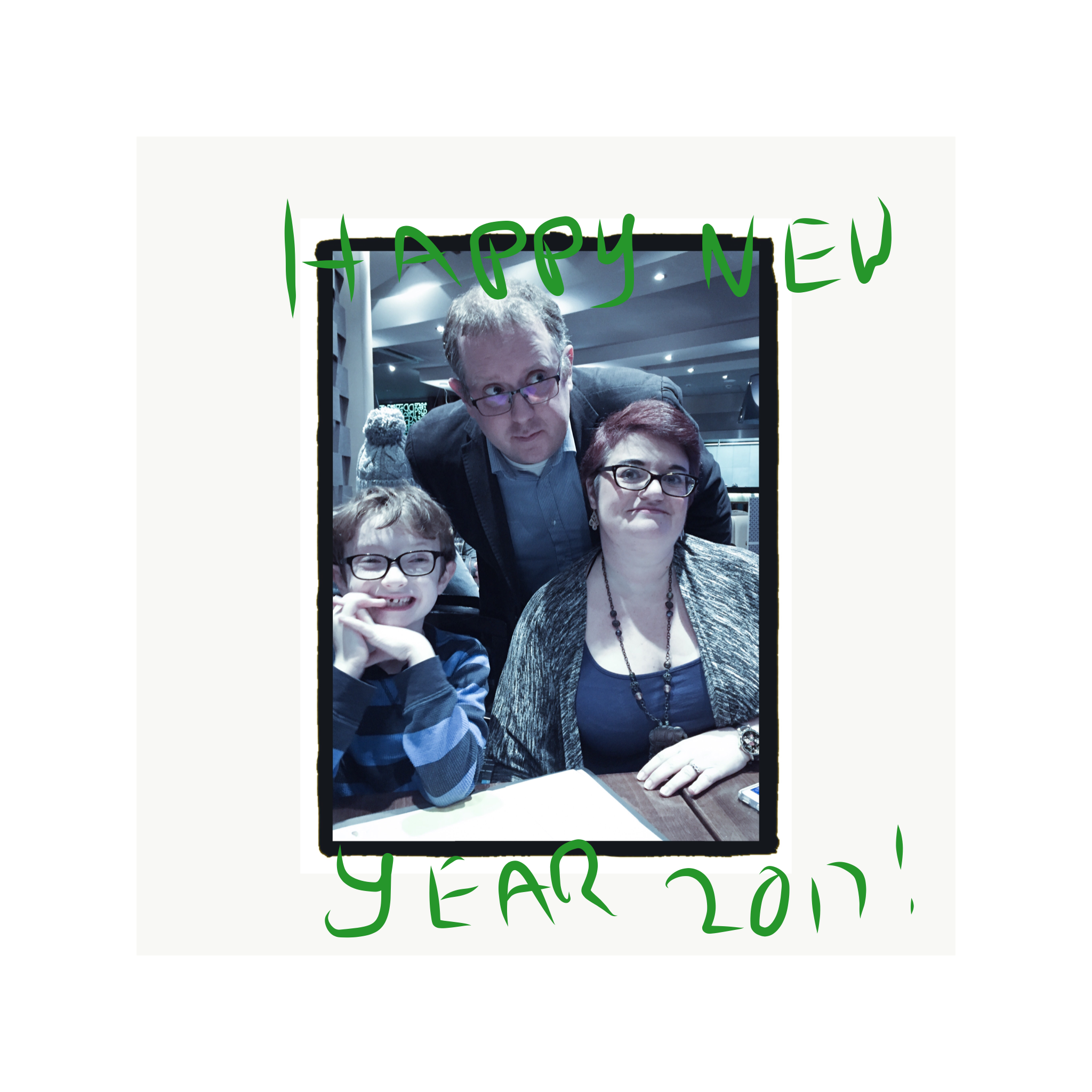 Well, that was a year, yeah? Good, bad, and ugly, all together.
Personally, it was a good year. I met my two main goals (more on that in a minute), Adam is thriving and only 10 inches shorter than me (eep!), Simon is working hard and enjoying it and I just keep keeping on.
My two goals were buying a house and earning my Driver's License. Check and check.
The license took longer than expected, but I did it! In my case 6th (I think it was 6th) time was the charm. And passed with flying colours at that point. I had something like 4 minor faults. So yeah. I know how to drive!
The house also took longer than expected that but that was because all solicitors are evil. Weeeel, all solicitors working for other people are evil. Our solicitor was great. The vendor's solicitor was a dick and a half. But we got there, in the end, moving in on 24th October. And two months later I still get a fission of 'Oh yeah! This is *our* house!' at the most random moments.
The other really good thing that happened was the letter from my former California employer informing me that I had a pension I could cash out. A pension I barely remember having. A pension that was now worth a fuckton of money. So I cashed it out. And the cheque cleared a few days before Christmas. And we now have the money to redo our bathroom (which is livable but needs work to be perfect), buy some new appliances for the kitchen and do some other bits and bobs we thought we'd have to wait to do.
And I think most people agree about the bad. A never ending list of celebrities left us this year. Some were just old, 80+. Others were taken way before their time. And the younger ones hit hard. Really hard in some cases.
The personally hard ones were George Michael and Carrie Fisher.
No, I didn't know them. But I admired them. And both of them were with me through my childhood and/or teenage years.  And their deaths were so unexpected. And the last 2 seconds of Rogue One didn't help me deal with Carrie Fisher's death. At all.
And of course, the ugly. Brexit. President-Elect DT (I will never use his name. He deserves to be nameless. He gets no respect.).
So 2017 has a lot of stuff coming up. I imagine it will also be a hard year. Maybe not quite so many major celebrities dying. But a total world change with the UK pulling out of the EU, or at least starting to, and President-Elect DT living up to his campaign promises, even though he's already gone back on several.
A line from the voice-over from Torchwood keeps going through my mind. "The 21st Century is when it all changes." And maybe we're already a decade and a half into it, but it is still true. I just wish that what voiceover meant (aliens) was what we were actually dealing with.
Instead, there are shades of The Nazi Party and WWII. Borders slamming shut to the those who need help. The definite 'smell' of WWIII in the air, if not actually in progress.
So what are my goals for 2017?
Write more
Knit more
Exercise more
Get our house to the state we want it to be
Crochet more
Sell more
Survive
So nothing exactly quantifiable. Or with a completion date.
But definitely achievable.