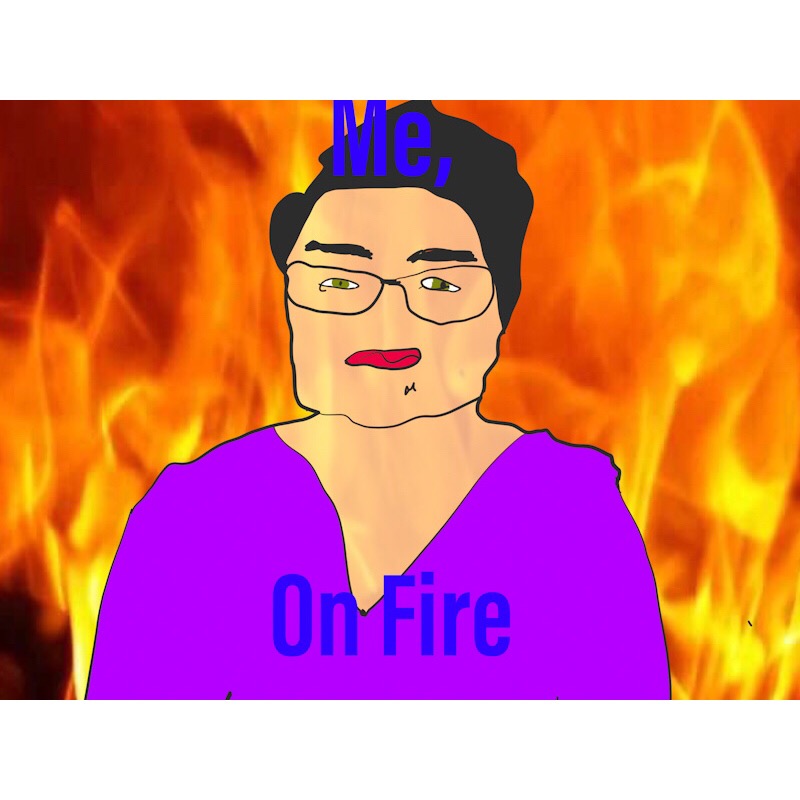 So, as I think I've mentioned before, I turned 50 last week.
And like a switch being flipped my occasional bout of feeling slightly warm has turned into hot flashes so hot I swear I'm on fire. So far my sleeping meds have prevented these horrible things waking me up, but I am expecting to have that happen any day.
So I went to my GP's office and chatted to one of my favourite GP's, Dr Mc, about what I could do, since I can't take hormones, as they give me migraines. And he actually suggested natural remedies. He admitted that he had no idea if they actually worked or if it was all placebo effect, but we agreed even if it's just placebo effect, anything is better than feeling like you're on fire!
So one night this week after work I am going to go to Harland and Barrett and see what they have for "Menopause Vitamins."
I promise to report back.
Unless I spontaneously combust before then…